How to increase reserve
The immediate future of the national economy largely depends on timely replenishment of proven reserves of major minerals that have been mined extensively over the years of Kazakhstan's independence. Amir Ginatulin, leading geologist of "Geoincentr" LLP analyses the actual state of affairs in this area.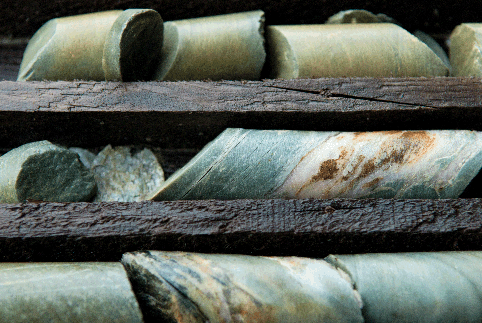 It is no secret that for many years oil and gas and mining sectors in Kazakhstan have generated budget revenue. So, only in the year 2014, the tax revenue thereof amounted to nearly KZT 1.2 trillion. In addition, under conditions of fall in world prices for hydrocarbons and many metals, the lost revenue from their sales is usually offset by increase in production volumes. Today, however, such a possibility is complicated by the fact that many enterprises (especially those mining non-ferrous metal ores) begin to experience raw hunger, i.e. are provided with competitive raw materials only for a short period of time.
In such circumstances, provision of the country's in mineral resources, which are the major items of its exports, is essential to the health of the economy.
In Soviet times, when the cornerstone of State policy in the field of geological survey was the provision of the necessary replenishment of mineral-raw-material base, there was a golden rule: having produced a ton, accumulate three tons. Under the similar market conditions, even in a period of high prices for raw materials, this rule has not been observed. There are many reasons for that, but the result is the same...
As can be seen from Table 1, in 2014, there was no growth of reserves by 13 mineral (out of 24 most important minerals that are discussed in this article), and the above rule was respected only for four of them: gas, uranium, copper and molybdenum. Meanwhile, according to the Statistics Committee, the total revenue from the export of 24 major minerals in the same year amounted to more than USD 62 billion. While investment in exploration has not exceeded USD 105 million (for a total of 0.17% from the earnings from foreign sales), which is completely insufficient for the public funding of geological industry.
An even more disturbing picture emerges when comparing production and reserves growth over a 10-year period (2005-2014). As shown in Table 2, replenishment shall take place at the appropriate level only for iron ores. The figures of manganese ores, condensation, and uranium are approaching them. There is no required replenishment as per other minerals.
The most complicated is the situation of copper, zinc, lead, aluminium, silver, chrome, barites and asbestos. Their reserves at the current production rate will be very soon exhausted. This situation of non-ferrous metals (especially copper, lead and zinc) is aggravated by the fact that the rich fields such as Zhezkazgan, Orlovskoe, Maleevskoe and Zhaman-Aibat will be soon replaced by reserves with poor ores (Aktogay, Aidarly, Koksal, etc). For example, average copper content in the currently mined reserves of Orlovskoe field, which has been operated for about 40 years, are 4.66 % and in the ore of Aidarly field – just 0.38 %. It is easy to understand that the estimated cost of copper production will increase several times, especially given that ores of Orlovskoe field possesses a wider range of elements (copper, lead, zinc, gold, silver), than that of Aidarly (copper, molybdenum).
The quantitative analysis of changes in production and reserves major minerals over the past 10 years (table 2) is also impressive. During this time, the reserves of condensate have increased by 38%, gold - 9.6%, manganese ores – 8.8%, gas – 6.3%, iron ores – 5.1%, copper – 1.8%, uranium – 1% and oil - by0.2%. Simultaneously, there was a downturn in the reserves of zinc (17.4%), aluminum (12.4%), silver (11.3%), lead (10.1%), chromium (9.4%) and coals (2.6%). During the same period, the volume of uranium production rose by 442.9%, of gas – by 97.3%, gold – by 63.8%, oil - by 35.3%, coal – by 22.9%, iron ore – by 19% chrome ore – by 17.3%, copper – by 10.1%), zinc – by 10% and lead – by 9.2%. At the same time, there was a significant reduction in the production of condensate (23.1%), silver (22%) and aluminum (9.9%).
Matching these data clearly points to the impressive increase in production volumes in most types of minerals and the lack of adequate replenishment of reserves in virtually all mineral resources that are the most significant for the economy of Kazakhstan. The eternal questions arise: who is to blame and what to do?
The sharp decrease in the post-Soviet period of the scale of exploration works, financed by the State, resulted in indefinite delay of the period of transferring of the forecast resources of minerals into industrial stocks. As a result, the geological industry was in a situation of systemic crisis, when it was incapable to ensure the required replenishment of mineral resource base for many minerals, to satisfy the growing needs of companies with a reliable source of raw materials.
A significant portion of the search capacity created in the 70-80-ies of the twentieth century, has been exhausted. This is manifested above all in the misbalance between the localization of forecast resources and growth of reserves, which have been received over the past 15-20 years mainly due to exploration of previously known fields.
Given the high level of surface and sub-surface section of the whole territory of Kazakhstan, the opening of new fields in the deeper horizons, including unconsolidated sediments overlapped by cover, is most probable. That alone suggests the need to perform large volumes of offshore drilling. Therefore one cannot count on easy discovery of new deposits, as many foreign experts presume.
Under the prevailing economic conditions and on the basis of the positive experience of the first open auction of Kazakhstan on subsoil use objects aimed at replenishment of the explored reserves of mineral resources, it is proposed to implement a number of activities.
Firstly, one needs to prepare and put to auction well-known items of the unallocated fund, which in previous years were not claimed by the resource users due to low quality ores or their small reserve, as well as man-made mineral formations. This applies especially to such minerals as gold, copper, lead, zinc, aluminium, chromium, titanium silver, barite and asbestos. In addition, the undistributed fund includes sites of free and dissolved gas with summary reserves of 25.7 billion m3 and 71 sites with summary oil reserve of 56.2 million tonnes, according to the preliminary estimation, at least 400-500 sites may be put out on auction for exploration and (or) production of different minerals.
Secondly, several sites of solid minerals can be put on auction, which were identified for the first time or already reassessed in the twenty-first century during the execution of modern regional and geological survey works at a scale of 1:200000, as well as the exploration and prospecting and evaluation works at the expense of the national budget.
For example, in Almaty region as a result of processing the latest geological and geochemical information received in 2009-2011 in the course of prospecting and evaluating work on the ore field of lead-zinc ore occurrences of Kastek, known from the 50s of XX century, the previously unknown gold ore zones were discovered. The object is recognised as a highly promising at identifying commercial reserves of gold.
Thirdly, by the end of the last century in Kazakhstan a considerable forecast resources fund was created for all the most important minerals. Its lion's share is constituted by resources, which were assessed by Soviet experts, and their smaller portion has been formed in recent years. At the beginning of the 21st century (2001-2004), the generalisations have been made at the same angle of view of all previously existing jobs forecast, including gold, silver, platinoids (Satpaev Institute of Geological Sciences) iron, chromium and manganese ores (Academy of mineral resources of the Republic of Kazakhstan), oil, gas and condensate ("Centerconsulting"), as well as copper, lead, zinc, tin and tantalum ("Geoincentr" LLP). As a result of the recommendations, this should be used when generating the list of most promising sites to be placed on auction (plots, mineralisation zones, ore formations, etc.).
A factor complicating the replenishment of solid minerals reserves is a period of low prices for mineral commodities. Naturally, at this time, the rates of investment in exploration work are declining, and some investors are leaving the market. It is especially keenly felt in the oil and gas industry and, of course, affects the subsoil use of solid commercial minerals.
Much depends on the oil price, including prices for metal, the second largest export component of Kazakhstan. In this connection, the forecast of the expected prices of mineral commodities and products of its processing acquire even more significance.
Our analysis of pricing trends, prevailing over the past 30 years showed a statistically significant dependence of international prices for metals on the hydrocarbons prices (see Figure 1). The established pattern can be summarized as follows: the more expensive oil is, the higher the cost of the metals is, and vice versa.
The trend persists and, as the saying goes, it never ceases. At least, the established trend is typical for the 30-year period, and there is currently no fundamental reason that such dependence ceases to exist in the short term. Probably, the situation will change only after the use of alternative sources of energy will become crucial in the leading economies of the world.
In March-April 2016, the oil price was fluctuating around USD 40 per barrel, i.e. declined about 2.8 times compared to the year 2012 (USD 111,67) and at USD 14 in the last year. With regard to the forecast annual average oil prices, now there is no unanimity in the expert community on this issue. Nevertheless, the sharp jump up is not expected not only in the current year, but also in the coming years. On the contrary, further decrease of prices is possible in connection with the oversupply of oil. In the pessimistic version of the socio-economic development of the Republic of Kazakhstan for 2016, approved in February, average annual oil price is allowed at USD 30 per barrel.
With a view of the above and given the price dependence, one cannot count on a sharp rise in metal prices in 2016-2017, respectively. Only minor increment is possible.
However, talking about the necessary compensation for financial losses in connection with the substantial reduction in revenue from the commodity sector, it is appropriate to state that there are reserves. In the total volume of export products of mining and metallurgical complex the share of the feedstock and concentrates shall be significantly reduced as their value is by one to two times lower than that of finished products of the second-fourth process stage. Perhaps, a ban on the export of ore and increase deliveries abroad products with high added value shall be legalised.
In addition the proceeds of Kazakhstan, a part of which can be used for the reproduction of mineral-raw-material base, can be increased by way of careful attitude for the richness of the subsoil. Currently, many valuable components contained in ores and coals are not retrieved and go to waste. Meanwhile, as can be seen from table 3, the cost of a unit of mass of some accompanying elements is incomparably great compared to the cost of primary mineral.
For reference. On the instructions of the Committee for Geology and Subsoil Use of the Ministry for Investment and Development of the Republic of Kazakhstan, starting with the year 2009, "Geoincentr" LLP performs analytical work, the result of which is the annual Handbook "On the state and use of mineral resources of the Republic of Kazakhstan". In the year 2015, such guide was released on 40 kinds of mineral resources (the so-called G40). The main source of information was the State balance of reserves as of January 1, 2015.
The main section of the Handbook contains the analysis of the status and utilisation of mineral resources on specific types of minerals.
G40 list includes hydrocarbon feedstock, solid minerals and underground water. The group of solid minerals considered coal, uranium, precious, non-ferrous, ferrous and rare metals, as well as the most important non-metallic minerals.
Amir Minullovich Ginatulin
In 1960, he graduated from Kazakh mining and metallurgical Institute majoring in geology and prospecting of mineral deposits."
He started his career as a geologist of Northwest Geological District Administration of EKSTU. In 1965 he was appointed chief geologist Orlovskoe pyrite-polymetallic field. From 1972, he was Chief geologist, head of the team of Kazakhstan experimental methodical expedition. In 1995-1997 - Head of Laboratory and Computerisation Department of Kazakh Institute of Mineral Resources. In 1997-1998 - Academic Secretary of RK SRC. From 2000, he was leading geologist at "Geoincentr" LLP. From 2003 he was responsible executive for development of normative and technical documents of new generation for SRC.
Ph.D. in Geological and Mineralogical Sciences. Author of 3 monographs and over 80 scientific articles and more than 15 reports on geological research. He was awarded medals "For Valorous Work", "For Merits in Exploration", "Veteran of Work". He was twice awarded the breastplates: "Subsoil exploration expert" and "Honoured Prospector of Kazakhstan subsoil".
Table 1. Production, increase balance reserves and export revenues from minerals in 2014
Minerals

unit

of measurement

Production

Increment of reserves

Exports, USD mln

Oil

million tonnes

73.9

114.9

53 600

Natural Gas

billion m3

43.4

126.3

3,300

Coal

million tonnes

82.9

0

618

Brown coal

million tonnes

5.6

0

no data

Uranium

ths. t

22.8

109.3

no data

Iron ore

million tonnes

45.7

0

1,100

Chrome ore

million tonnes

4.3

0

215.3

Manganese ore

million tonnes

2.5

0.15

80

Titanium

ths. t

14.98

0

89.7

Copper

ths. t

538.3

3 469.7

1,700

Zinc

ths. t

576.7

29.2

590

Lead

ths. t

107.6

4,8

209.5

Aluminium

million tonnes

4.17

0

349.1

Cobalt

ths. t

4.36

0

no data

Molybdenum

ton

612.9

37904

no data

Niobium

ton

14

0

no data

Cadmium

ths. t

2.3

0,16

no data

Gold

ton

52.4

103.2

257.7

Silver

ton

853.6

1,240

463.4

Zeolites

ths. t

2.85

0

no data

Phosphates

ths. t

405

0

no data

Barite

ths. t

719.3

0

36.4

Asbestos

ths. t

135.2

0

66.9

Fluorite

ths. t

23.1

0

no data
* According to the Committee of geology and subsoil use of the Ministry for Investments and Development
* according to the data of the Statistics Committee of RK
Table 2. The state of reserve replenishment of leading minerals of Kazakhstan in 2005-2014.
Minerals

Measuring unit

Production

Change

in production

2014/2005,%

Increment

Change

of reserves

2014/2005,%

Oil

million tonnes

676.5

35.3

955.9

0,16

Natural Gas

billion m3

301.0

97.3

217.8

6.3

Condensate

million tonnes

46.7

-23.1

112.75

38,0

Coal

million tonnes

802.8

22.9

34.3

-2.6

Uranium

ths. t

141.0

442.9

309.1

1.03

Iron

million tonnes

451.4

19.0

1,898.4

5.06

Chrome

ths. t

871.0

17.3

40.167

-9.4

Manganese

million tonnes

29.9

0.0

75.9

8.8

Titanium

ths. t

126.8

18.0

13.8

1.1

Copper

ths. t

5,229.2

10.1

8,273.6.

1.8

Zinc

ths. t

6,378.9

10.0

1.705

-17.4

Lead

ths. t

1,035.7

9.2

866.8

-10.1

Aluminium

ths. t

47,477

-9.9

711.7

-12.4

Gold

ton

445.7

63.75

691.4

9.6

Silver

ton

9,700

-22.0

7,144.3

-11.3

Barite

ths. t

4,934

66.5

340.5

-2.7

Asbestos

ths. t

1.566

-3.5

105.7

-6.2
Table 3. The market value of the principal and related metallic minerals, $/ton *
Main objectives

Related

Molybdenum

25,000

Osmium

200,000,000,000

Nickel

16,900

Platinum

55,000,000

Copper

6,864

Palladium

23,600,000

Lead

2,095

Rhenium

3,100,000

Aluminium

1,866

Germanium

1,940,000

Zinc

2,162

Silver

610,000

Manganese

2,220

Indium

720,000

Iron ore

100

Gallium

276,000

Tellurium

121,000

Selenium

57,000
* rounded figures for 2012-2014
Table of contents