Government and Business. Planned Motivations
Next three years the government and the National Bank plan to manage economy of the country in accordance with the new anti-crisis plan developed as per instruction of the Head of State. Unlike others earlier accepted anti-crisis projects, it includes spot support of real sector and creation of infrastructure for agriculture.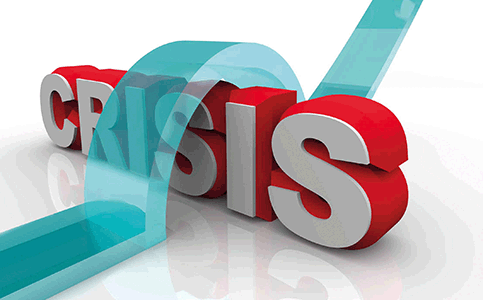 Anti-crisis plan for ensuring economic and social stability for 2016–2018 was prepared taking into consideration risks of market deterioration for export goods of the country and includes two key areas: formation of a new structural economy and prompt anti-crisis measures. In regards of the first of them stabilisation of financial sector, optimisation of budget policy and stimulation of economic competition will be ensured. Within its frameworks the National Bank continues de-dollarisation having maintained the level of floating tenge's exchange rate and suppressing its sharp fluctuations. In the medium term main task of the regulator and the government is reduction of inflation to 6–8% in 2016–2017, to 5–7% in 2018, 4–6% in 2019 and 3–4% in 2020. In April 2016 mechanism of flexible change of base interest rate, aimed at ensuring stability of prices and inflation rate reduction, will be implemented. It will allow to increase efficiency of monetary policy actions and will strengthen its influence on monetary market rates.
The second area provides for stimulation of economic growth, support of employment and household incomes. For example only for support of small and medium business under the Business Road Map 2020 in 2016 additional funds in the amount of 7 billion tenge will be allocated to the regions for subsiding and securing investment loans. As estimated by the minister of national economy of the Republic of Kazakhstan Yerbolat Dosayev it will allow to attract 202 billion tenge loans to the economy, increase production by more than 418 billion tenge, maintain jobs and create at least 15 thousand new jobs, as well as ensure 50 billion tenge of tax revenues.
In total the plan includes 109 actions many of which are in one way or another are included in other current programs of the government and the National bank. Therefore we will highlight only the most interesting points. Provisionally they can be divided into two parts.
The first one is emergency support of economy by increasing consumption and fighting inflation in the country. In particular, in order to reduce cost of some of domestic goods the plan provides for sport support of real sector of economy. For this in 2016 temporary reduction factors will be applied to electric power and main-line railway services rates. Reduction of cost of electric power and transportation is expected to lead to cheapening of finished goods.
Special attention in the anti-crisis document is given to the agricultural sector. According to the Ministry of National Economy during 2016 main focus in agriculture development will be shifted to creation of infrastructure and implementation of new technologies. Thus, it is planned to implement in Kazakhstan actions of so-called WTO's "green basket" based on experience of Brasilia and Australia, it envisages support of such spheres as scientific studies, informative and consultative services, veterinary and phytosanitary activities, distribution of market information, crop insurance. Restrictive covenants of the WTO do not cover mechanisms of "green basket", thereat as the final result it can also positively influence milk yield, harvest and products cost.
In order to increase household incomes and correspondingly consumption it is planned to introduce a new format of targeted social assistance, to change methods of living wage estimation, and to reconsider food basket composition and minimal rates of consumption of items of food. And in order to prevent entrepreneurs from often change of price tags, for 2016–2017 threshold price values are set for all socially important items of food. Entities of trade activity will be liable for administrative responsibility for exceeding these thresholds – penalty amounting to 200 monthly calculation indexes. For repeat violation during one year after an administrative punishment was applied – 400 monthly calculation indexes. How this activity will affect entrepreneurs is a controversial question. At the end of last year, Yevgeniy Gan, president of the Union of Grain Processors and Bakers, claimed that holding bread prices down will lead bakers to bankruptcy. However the Ministry of National Economy thinks that so far there is no such a threat. And if issues will occur some changes in the legislation can be introduced.
The second anti-crisis measure is institutional. Strengthening of resistance of our economy to external and internal shocks is intended to be achieved primarily by modifying tax system and optimizing tax regimes up to having three levels (general, patents for individual entrepreneurs and special tax regime for small and medium enterprises, as well as agricultural sector). New procedure of deductions to the budget's "feed box" will significantly decrease number of sham companies. As the press service of the Ministry of National Economy explained to us in response to our request there will be a new draft unified Tax and Customs Codes taking into consideration taxation principles of the OECD countries and the norms acceptable by the WTO rules. Also an introduction of a new sales tax instead of VAT will be considered. However, this stem causes arguments among independent experts. On the one hand, the new tax will significantly reduce shadow business but on the other hand taxpayer risks to pay same tax several times. In other words, the sales tax can be both favourable for the budget and unfavourable for the business.
As a part of privatisation and stimulation of economic competitiveness by the end of 2016 in accordance with the Yellow Pages Rules principles it is planned to approve a list of activities that can be performed by the legal entities more than 50% of shares of which belong to the government. Moreover, according to the Ministry of National Economy, by December 2016 propositions regarding transformation of Sovereign Welfare Fund Samruk-Kazyna JSC, National Management Holding Baiterek JSC and National Management Holding KazAgro JSC into lean and mean holdings with transfer of significant part of their assets to private investors will be prepared.
One more development will be the fact that for development of competitiveness the State Register of Market Participants Holding Dominant or Monopolistic Position will be abolished since January 1, 2017 Herewith all monopolists will have to work on cap (long-term) rates.
In regards of attraction of external investments under the anti-crisis plan a joint investment program for transfer of production operations from China to Kazakhstan will be prepared. The key aspect of its implementation is its correlation with the Nurly Zhol State Program for Infrastructure Development for 2015–2019.
An important step for attraction of new sources of investments will be the Road Map for Implementation of Public-Private Partnership (PPP) projects. The document will consist of methodological and practical parts. The first one involves development of standard documentation for small-yield projects, including kindergartens, clinics, boiler houses, bus stations. It is expected to allow to regions to start preparation of PPP projects independently with minimal time losses. As for the practical part of the Road Map, it will include development of benchmarks for reducing shortage of entities in education, health care, municipal housing economy and preparation of pilot project in motor road industry.
Economical Support
We remind that it is not for the first time that the authorities support the economy by special anti-crisis measures. For example, November 6, 2007 the government adopted the Plan of Top-Priority Actions to ensure stability of social and economic development of the Republic of Kazakhstan. For its implementation about 550 billion tenge was allocated from the government budget. The funds were spent for completing shared-equity housing construction, supporting small and medium business, developing the agro-industrial complex and ensuring food security. 184.7 billion tenge was provided through banks to real-estate developers, about 155 billion tenge to small and medium business, 135 billion tenge to agricultural enterprises. In 2008 the Plan of Joint Actions of the government, the National Bank and the Agency on Regulation and Supervision of Financial Market concerning stabilisation of the economy and the financial system for 2009–2010 was adopted. For its financing $10 billion (at that point of time about 1,200 billion tenge) from the National Fund were spend. They included 480 billion tenge spent for stabilisation of financial sector, 360 billion tenge for development of housing, 120 billion tenge for support of small and medium business, 120 billion tenge for support of agro-industry, 120 billion tenge for implementation of innovative, industrial and infrastructural projects. Moreover, during the meeting of the government on March 6, 2009 the Action Plan of the government (Road Map) for 2009 was approved, for its implementation 191 billion tenge was allocated, including 140 billion tenge from the republican budget and 51 billion tenge from local budgets.
For the 2016–2018 anti-crisis plan it is planned to allocate smaller funds from the government's "money-box". First, allocation of large amounts during previous years did not lead to achieving desired results. Second, currently the National Fund is treated more sparingly. As the Bakhytzhan Sagintayev, Prime Minister of the Republic of Kazakhstan, stated in January this year: "If today we start to spend money of the National Fund in full, including for maintaining tenge's exchange rate, naturally, after some time resources may be exhausted."
Where the government is not going to save it is on money of the Unified Saving Pension Fund. The amount of pension saving that is planned to be invested into a number of initiatives during next three years broke all records.
Who will Pay for the Anti-Crisis "Banquet"?
The fact that Kazakhstan intends to fight the crisis by using pension money and exchange gain from the carried out devaluation among other means, the president Nursultan Nazarbayev announced during the enlarged session of the government held on February 10 this year. Having emphasised necessity of paying special attention to further diversification of economy through state industrialization programs and Nurly Zhol, as well as through implementation of priority projects of agro-industrial complex and support of small and medium business, he listed specific areas, amounts and sources of financing
In particular, to facilitate further development of the construction industry it was instructed to allocate 360 billion tenge by moving to the current year part of the money assigned for the implementation of the Nurly Zhol program in 2017. They include 53 billion tenge to be spend to continue construction of lease housing through the Baiterek holding and 149 billion tenge for development of credited housing (including 22 billion tenge for crediting investors through local executive bodies and Zhilstroybank). In addition to that for support of private real-estate developers 97 billion tenge is allocated through Samruk-Kazyna on a repayable basis. In order to use these funds real-estate developers shall participate in co-financing of their projects, have the land and design and estimate documentation, and to fix prices for sale of finished objects.
For implementation of the Nurly Zhol program Nursultan Nazarbayev instructed to spend 194.5 billion tenge obtained due to exchange rate differences from the National Funds, including 78 billion tenge for acceleration of implementation of infrastructural projects included in Nurly Zhol for 2016.
In order to ensure safety and profitability of funds of the Unified Saving Pension Fund's investors, before their transfer for management by private companies the government will also use available 1,450 billion tenge of pension accruals for investments in 2016. In particular, 500 billion tenge will be converted into currency and invested at external markets in order to ensure diversification of the portfolio of the Unified Saving Pension Fund.
Another 600 billion tenge will be allocated for procurement of tied bonds form banks of the second level and national holdings on a repayable basis and at a market interest rate. Then these funds will be invested to bolster the most important sectors of economy. Primarily it is intended to cover requirements of the small and medium business in working capital and loans refinancing. The second area is acceleration in implementation of the North-East-South project of KEGOC JSC aimed at reduction of power shortage in the south of Kazakhstan. The third area is financing of priority projects of the agro-industry, including those related to production and processing of meat and milk. In addition to that, thanks to investment of funds of investors of the Unified Saving Pension Fund a broadband internet access will be provided in 3,456 rural settlements.
Nursultan Nazarbayev also called attention to the fact that priority task of social policy is maintaining jobs and creating new ones. For these tasks he instructed to allocated additionally about 100 billion tenge from special government reserve. More than a half of this amount – 63 billion tenge will be spent to implement the updated Employment Road Map comprising repair of social infrastructure and entities of housing services and utilities similar to the way it was done under the Road Map of 2009–2010, as well as to increase micro crediting, construction of dormitory accommodations for working youth and subsidising employer's expenses for maintaining jobs.
Except for funds of the National Fund, the Unified Saving Pension Fund and the reserves of the government, Kazakhstan's authorities expect to have a support from international financial institutions (IFI). Thus, according to the Ministry of National Economy for completing works at the Astana – Pavlodar motor road 52 billion tenge of government secured loans will be raised in 2016 and 153.1 billion tenge in 2017–2018. In order to increase lending to small and medium business in 2016 lines of credit from the World bank, the Asian Development Bank and the European Bank of Reconstruction and Development in the amount of 65 billion tenge will be raised.
Some industrial projects of the State Program for Industrial and Innovative Development will also be implemented thanks to borrowing. For example, 10 billion tenge government secured loans will be used to continue works on 500 kV overhead line Shulbinsk hydroelectric power plant – Aktogay – Taldykorgan – Almaty. For implementation of the "Integrated Gas and Chemical Complex, phase 1" project in 2016–2018 556.7 billion tenge of secured loans will be raised.
Will the Anti-Crisis Plan Help?


Based on statistical data Kazakhstan's economy is not so low that tens billions dollars shall be injected in it. As per preliminary estimation of the Ministry of National Economy the GDP growth in 2015 was 1.2%. Thereat production of services increased by 2.3% and production of goods by 0.1%. Against external demand reduction main growth drivers were agriculture, transport, stocking and construction. From a services perspective the biggest growth is recorded in transport (5.5%) and communications (0.6%).
At the same time industrial production output reduced by 1.6% due to reduction in mining industry performance by 2.5%. On the other had output of processing industry increased by 0.2%.


Good dynamics (+4.4%) is maintained by agriculture – output of crop growing increase by 5.6% and one of cattle breeding by 3.2%. Growth of construction works volume by 4.3% is primarily caused by implementation of infrastructure projects and commissioning of housing under the Nurly Zhol program.
The task of the government and the National Bank in regards of inflation reduction appears to be rather not simple. Thus, based on results of 2015 its level achieved 13.6%, including increase in prices for food commodities by 10.9%, for non-food commodities by 22.6% and for paid services by 8.1%.
Despite external shocks situation in social sphere remains rather stable: during 11 months of the previous year nominal population income increased by 7.6%, and real one by 1.5%. Thereat average monthly nominal wage is 126.5 thousand tenge, it increased by 5% in nominal terms and decreased by 1.5% in real terms. Unemployment rate is 5%.
Due to reduction of internal demand and reduction of oil and metal prices external turnover of Kazakhstan for 11 months of the year 2015 reduced by 36.8% and amounted to $70.6 billion, including export reduction by 42.4% (to $42.8 billion), and import reduction by 25.7% (to $27.9 billion). Consequently, export surplus reduced by 40.6% – to $14.9 billon. International reserves of the country as of January 1, 2016 amounted to $91.6 billion, having reduced by 10.6%, including reduction of assets of the National Fund by 13.3% (to $63.5 billion) and reduction of gold-value assets of the National Bank by 3.9% (to $28.1 billion).
It remains to be added that the anti-crisis plan shall ensure economic and social stability in the country for the next three years. Meanwhile based on forecasts of the World Bank during that time growth rate of our economy will remain low. Weak internal demand will limit growth in industry and services. GDP growth in 2016 will be 1.1%, and in 2017–2018 it will be 3.3% and 3.4% correspondingly. Analytics of the World Bank believe that start of oil production at the Kashagan offshore field, stabilization of oil prices and recovery of Russia's economy can affect positively the economy of Kazakhstan.
Rimma Ivakhnikova
Table of contents